So Fall has finally hit, at least in Seattle, and it's getting dark super early...so for us that means we're spending a lot more time inside right now. Well, the other day I watched one of my all time favorite movies and suddenly realized how inspired I am by the decor and design of the house!
So now that there's a bit more night-time to spend watching movies, I thought I would share my top 5 favorite movies that inspire my decor...
My mom showed my sister and I this movie when we were kids and it has become one of our all-time favorite movies. It's a movie about witches and the bond between sisters--the sister story always makes me miss my sister and my mom like none other! But, I LOVELOVELOVE the house!!
So this is the exterior of the house...apparently it's not a real house though (sad)
The conservatory...swoon...
Random shots of different parts of the house throughout the movie
Ok then...as if this house isn't enough to make you want to move to New England and live with Sandra and Nicole...check out her store....
Ok...so then I have to brag about my all too amazing husband...a couple of years ago he got me a prop from the movie for Christmas...it's my favorite vase and I use it all the time!
Highly recommend this movie...hope you all love it and get inspired as well!!
This is also a fall themed movie...but just love how whimsical it is! I mean, her bedroom?
Ok...this is probably my all-time favorite movie...I have to watch it every Christmas, multiple times...I love everything about it...the love story....I love that Mary Bailey sees this broken down old house and has a vision and then makes it happen! Talk about the ultimate DIYer...she fixes up the entire house by herself while taking care of 4 babies and living through World War II--I know she's a fictional character, but she's honestly one of my idols! haha If you haven't seen it go get it right now! Doesn't have to be Christmas to warm your heart and maybe bring on a few tears!
Such a cute honeymoon!
What a cute little girls room!!
Not sure any explanation is necessary...a school for witches and wizards, hidden in the english countryside, in a castle?!
Ok...so let's be honest...Holly Golightly's apartment is a mess! But I can't help but love it, that bathtub couch...keeping the phone in the suitcase...then when she goes Brazil crazy! So great!
A little disclaimer...I just googled for all these images...so I don't have sources...but they're not taken by me (obviously)
Yellow Bliss Road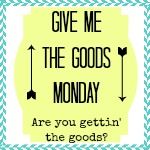 />