I was recently asked by
Hometalk
to put together a board full of great DIY ideas for rentals! I was so excited because it can be really hard to find affordable DIYs and tips for people who are renting and deprived of wall paint!!
If you've never heard of Hometalk it's an awesome website--it's a place to check out some amazing DIYs (you don't have to have a blog to post projects or questions!). You can clip your favorite posts to your own boards (similar to Pinterest) to keep track of your ideas! So definitely check it out!
Without further ado...here's my new Hometalk board!
What do you guys think of these ideas?
Make sure to set up a Hometalk account and follow me on Hometalk (
here
), as well as here at my blog, to see all my DIYs and the great ideas I find!
Check out the great projects where I link up!
Yellow Bliss Road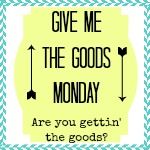 />